Laid in USA exclusively by DummyEggs®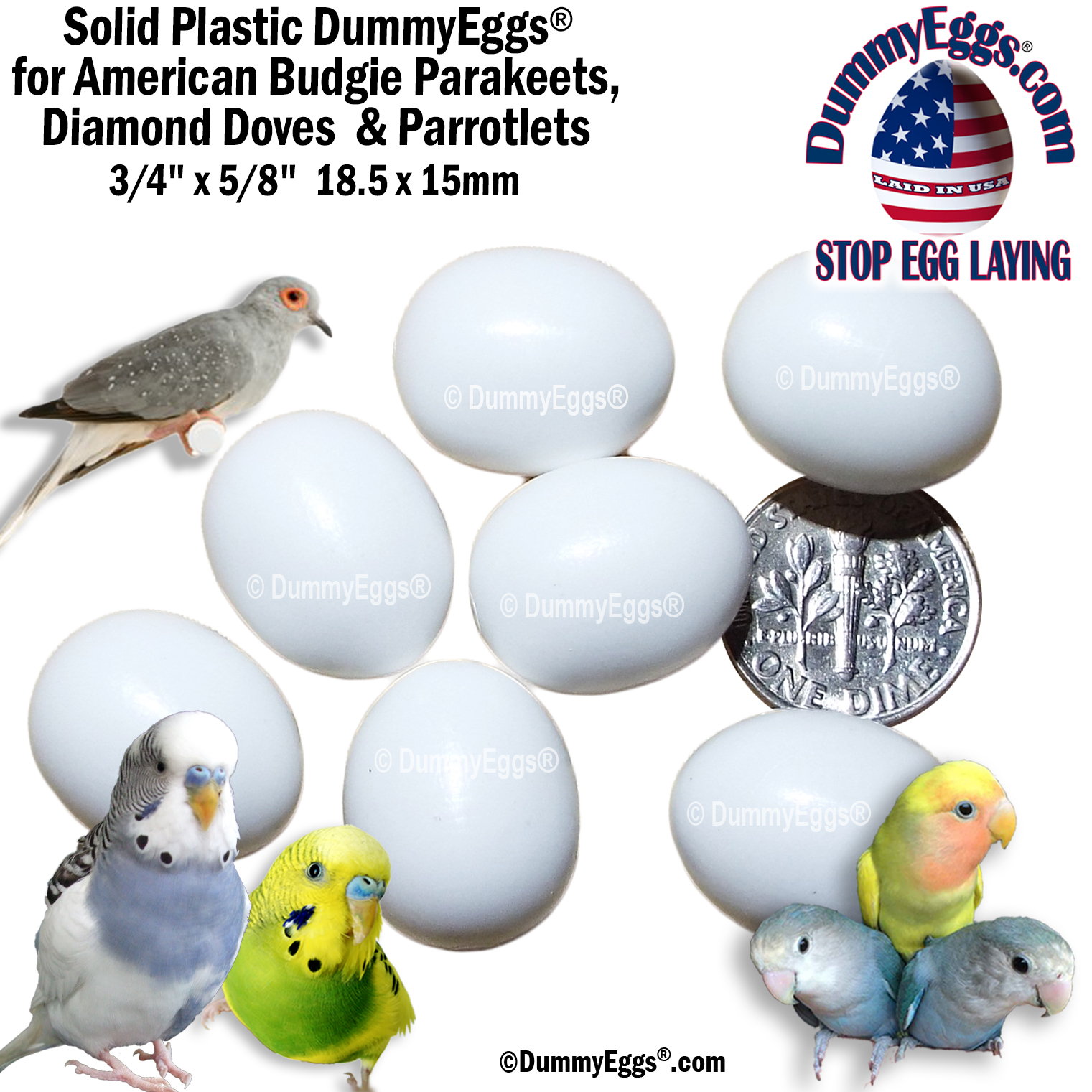 PARROTLET, DIAMOND-DOVE &
AMERICAN PARAKEET / BUDGIE BUDGERIGAR
Vet Approved Way to Control Your Bird's Egg Laying Cycle Safely, Naturally, Quickly!
3/4" long x 5/8" across / 18.5mm x 15mm
Available in sets of 7, 10, or 21.
White Solid Plastic Realistic Shape
The DummyEggs® brand Realistic fake Budgie eggs, provide an efficient, fast, and natural tool to control unwanted breeding and egg laying in small Budgie size birds. Our solid white non-toxic eggs are a unique size, modeled after real Budgie and Parrotlet eggs. This small size is perfect for Budgies, also known as American Parakeets, Diamond and Zebra Doves, and Parrotlets. Budgies are prolific and opportunistic breeders which means they can lay many eggs in a clutch with consecutive cycles year round.
Please read our directions included with your order carefully. The Topics Covered Are: What are DummyEggs? — Do birds count their eggs? — Should I replace live eggs one by one? — How do I create a nest bowl? — When do I remove the DummyEggs? — What is broody behavior? — How long before the egg laying cycle starts over again? — Are they safe for my bird? — How do I clean my DummyEggs? — What are reasons for rejection? — Are giant droppings normal? — What the difference between fertile and infertile? — Can DummyEggs help serious avian health conditions?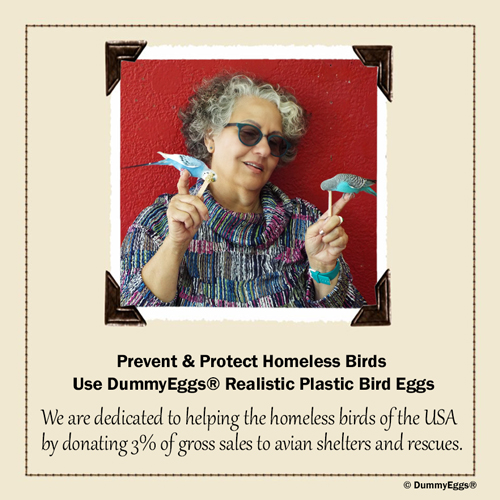 Our founder, Melanie
Faux Oeufs Plastique solide blanc réaliste Perruche
Set of 7 - $19.95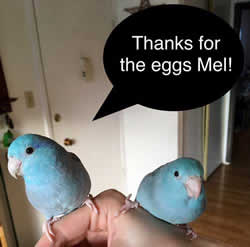 "Bijiou did take to the eggs and is sitting on them at the present moment." — David