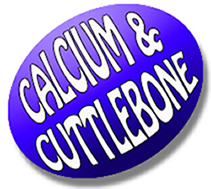 FRESH CUTTLEBONES &
CALCIUM MINERAL BLOCKS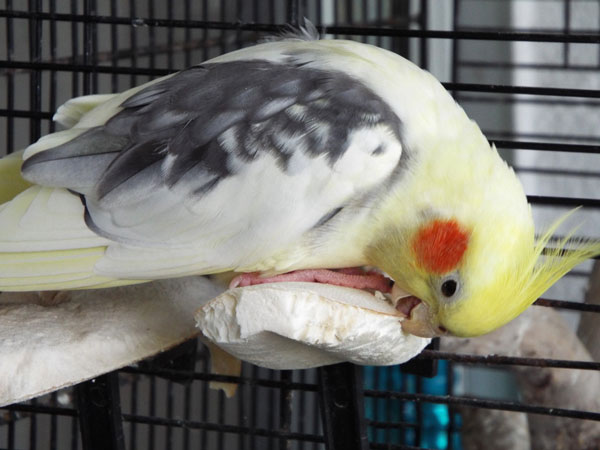 HealthyHen™ handpicks the freshest and plumpest cuttlebones available for your bird. Cuttlebones supply needed calcium for proper health as well as provide an important self grooming tool for beaks and nails. DummyEggs™.com offers extra-large through small sizes appropriate for your bird's species. Birds will enjoy them if they are fresh as they can get stale. Keep clean, fresh and replace often.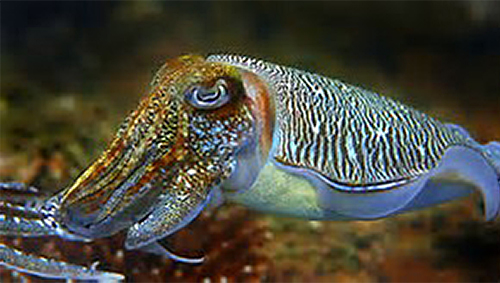 A cuttlebone is the dried shell of the Cuttlefish. They belong to the class Cephalopoda, which also includes squid, octopuses, and nautiluses. Cuttlefish have a unique internal shell, the cuttlebone. Despite their name, cuttlefish are not fish but molluscs. They are known to be extremely intelligent as they can figure out puzzles. These cuttlebones are a by-product of the fishing industry. Cuttlefish are harvested for human consumption, popular in Asia and the Mediterranean.
Calcium-Mineral Blocks
USA Sourced Ingredients:
Calcium, Oyster Shells, Flavoring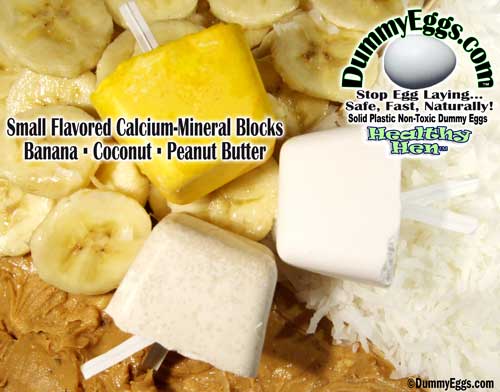 Calcium Mineral blocks are sourced from natural mineral deposits in the USA. They come in three different sizes to suit small birds, medium and large parrots. Choose from a variety of popular flavors including natural. Your bird will peck and chew while gaining important calcium to his or her diet as well as cleaning and maintaining healthy beak and nails.
---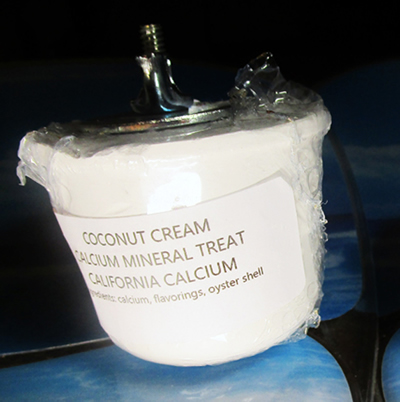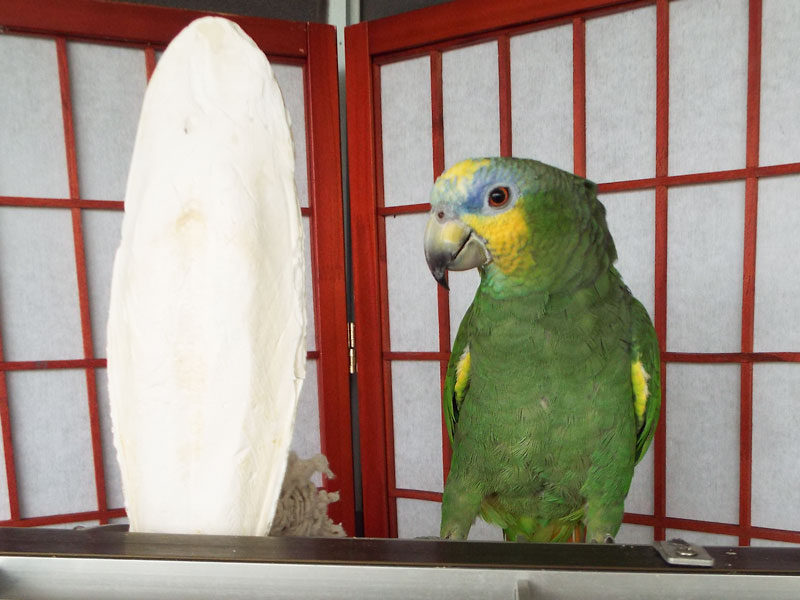 Package #8 for Large Parrots
YOUR CHOICE:
• 4 Extra Large (7"+) Cuttlebones
& Plastic Cuttlebone Clip
• 2 XL (7"+) Cuttlebones & 1 LG Block
• 3 Extra Large Calcium / Mineral Blocks
with wingnut (USA Sourced)

$21.95
"Hi Ms. Melanie! My Budgies, Woofer and Tweeter, devour your fresh Cuttlebones as soon as I put them in the cage. Thank you for adding them to your website so I can keep my birds happily chewing! The stores only seem to sell tiny, stale products. My hen, Tweeter, loves it the most! Their vet says Woofer and Tweeter are thriving with vibrant health! Your friend and loyal customer."— Joy

"Just wanted to say thank you from Danny and Bella, my beautiful canaries. They love the cuttlebones and are thriving on them. Thank you again."— Maya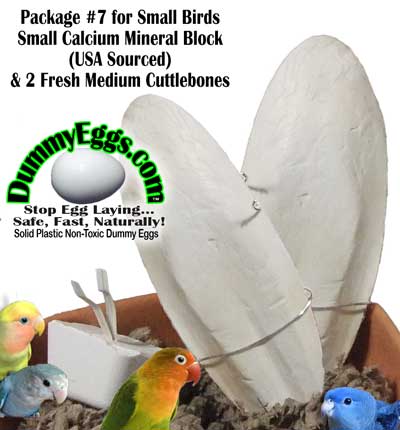 Package #7 for Small Birds
• Small Calcium / Mineral Block
USA sourced (choice of flavors)
• 2 Fresh Small 4+" Cuttlebones with Plastic Clip
$12.95
Package #5 Cuttlebones
4 Fresh Plump 5 inch Medium
• Plastic Cuttlebone Clip
$16.95