My Bird Laid an Egg,
What Do I Do?
Simple Trick! Plastic Eggs by DummyEggs.com
Stop Egg Laying... Safe, Fast, and Naturally!
Please refer to the detailed directions provided with your order and read them carefully.
We will be happy to email our directions on request.
Email questions regarding your order to:
Thank you for your order.
---
Mail Returns with Receipt to:
Melanie Brandstein
DummyEggs.com
239 Goodrich Street
Lakeland, FL 33813
Please check our size and incubation charts before purchase.
We are not allowed to provide medical advice as we are not veterinarians. If you can not find an answer to your specific question, please ask your Avian Veterinarian.
Have you ever wondered if Pet Insurance was worthwhile?
We strongly recommend having pet insurance for any bird that lays eggs.
Not all companies offer policies for birds. We have found Nationwide Pet Insurance, at PetInsurance.com
to be an excellent company who does offer "exotic pet insurance." Not only for birds, but for horses, reptiles and rodents as well. A small price to pay when a visit to your avian veterinarian can run in the hundreds, especially in an emergency.
This is not a paid advertisement. We do not receive any referral fee.

For a free copy of our instruction sheet,
please email with your request to: info@dummyeggs.com
"All Major Credit Cards Accepted"
No PayPal Account Required

FAST SHIPPING! WE SHIP SAME DAY OR NEXT DAY
Please check your email after ordering,
we may have questions about your order.
DummyEggs®.com - Since 2006
Lakeland, Florida USA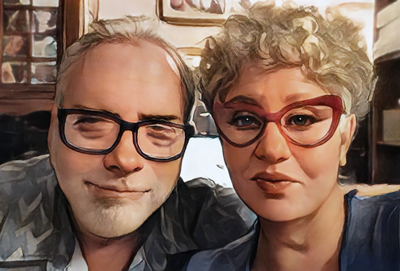 Kirk & Melanie
All images and copy are protected by copyright
DummyEggs® is a trademarked name
© DummyEggs.com 2023 All rights reserved
Thank You for visiting DummyEggs®.com
---
DummyEggs® manufactures and sells plastic bird eggs to aid in reducing
complications from the natural and ongoing reproductive cycle of female birds. We are not medical professionals or veterinarians. Please consult with your avian veterinarian for all health concerns as soon as possible.
---